Every month, we get to know one of our riders.
This month, we catch up with Pedro from Galicia, Spain.
First of all, thank you for choosing me as the Rider of the Month. My name is Pedro. I'm 26 years old and I´m from Galicia Spain. Here, we have mountain roads with curves and long roads next to the coast – all the things a rider wants. I work as a social integrator in a homeless shelter. I'm the kind of person that can't be on the sofa for too long; when I say sofa, I mean the same place – that's why I was living in other countries. I'm adventurous, a nature lover, have an open mind, and I love to travel.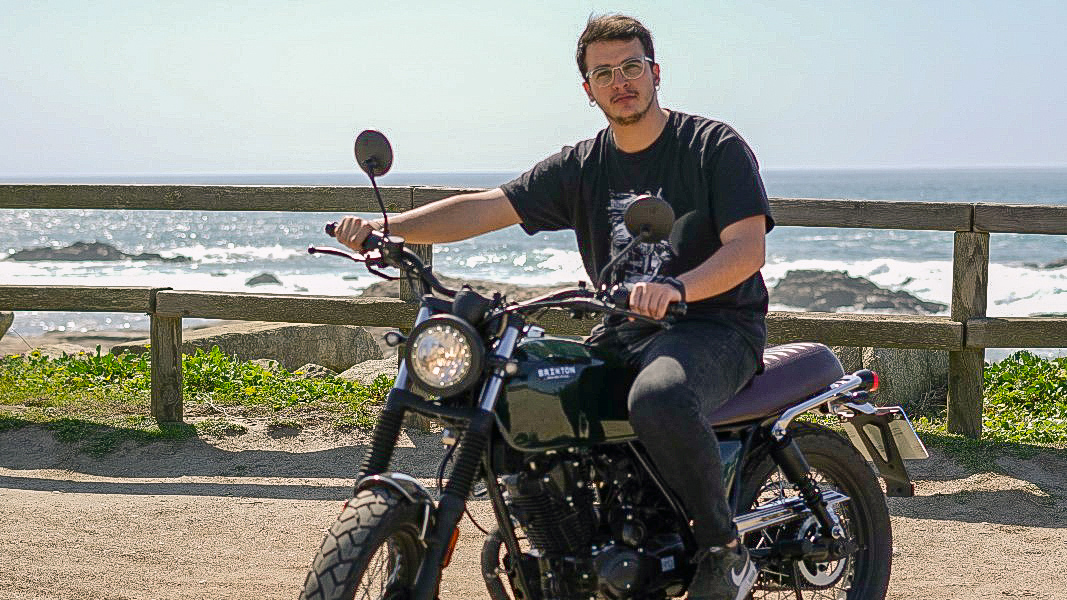 In one word, why do you ride a motorcycle?
Style.
What was it about Brixton Motorcycles that got your attention?
After seeing 'The Motorcycle Diaries' movie, it was always on my mind to own a motorcycle, and the style of that motorcycle was important to me. I started to search for THE MOTORCYCLE, and Brixton had the lines and style I was looking for.
What Brixton are you riding? What's your favourite thing about it?
I'm riding the Cromwell125. I call it 'La Poderosa'. I especially like the green colour and the contrast with the seat. It reminds me of the old English cars.
What does 'La Poderosa' mean, and why did you give your bike this name?
'The Powerful'. It's the name of the Norton 500 motorcycle in the film I mentioned, "The Motorcycle Diaries.' I named it in honour of the movie that made me want to get a bike.