Every month we want to tell a story about you, our riders.
For this month it's a rider from Vietnam, Luu Hoang. 
Hello, my name is Luu Hoang. I'm living in Ho Chi Minh City, which is home to the most enthusiastic Brixton fans in Vietnam.
For me Brixton isn't just a random motorcycle brand that you can find on the road every day. It is a lifestyle and unites passionate young people.
Why did you choose a Brixton?
I am living in a country with the second largest number of motorcycles worldwide. So it was obvious that the choice of my vehicle will be a motorbike, too. My love for cruiser motorbikes was passed on by family members and that's why I wanted my first "partner" to be a stylish motorcycle. I quickly decided to buy a popular cruiser model and just waited for the right time to pick it up. But then everything changed when "she" appeared at Vietnam Motorshow 2017.
Different from the popular models there was this nostalgic motorcycle that impresses with a strong, masculine style. And you know what happened? All eyes were on the Brixtons here in Vietnam, and I fell in love, too. The design is beautiful and the price is affordable, so there is no reason to refuse such a great motorbike.
After a month of waiting for the license, I finally welcomed my new partner at home. And from then until now, my partner has been with me on beautiful roads, interesting places and completely changed my boring office life.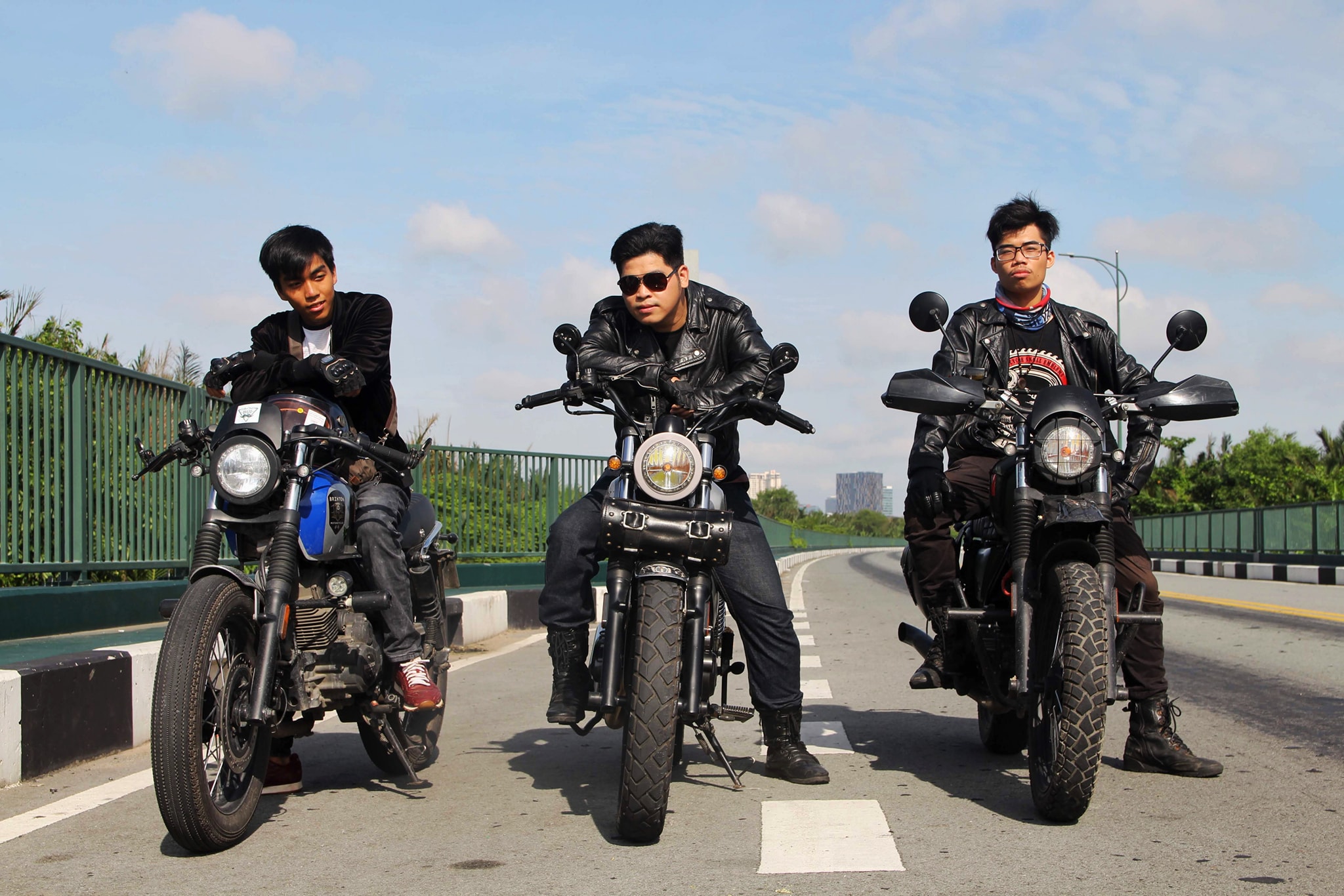 In addition, the best thing is that I am always on the road with my passionate Brixton friends. From strangers we became brothers. We call ourselves Brixton Gentlemen and have created many wonderful memories together.