Every month we want to tell a story about you, our riders.
For this month it's a rider from France, Alicia. 
My name is Alicia and I'm 26 years old. I'm half Dutch and French. I was born in Paris and I'm still living there for the moment. I studied law for 6 years and I'm about to present the bar in order to become a lawyer specialized in intellectual property.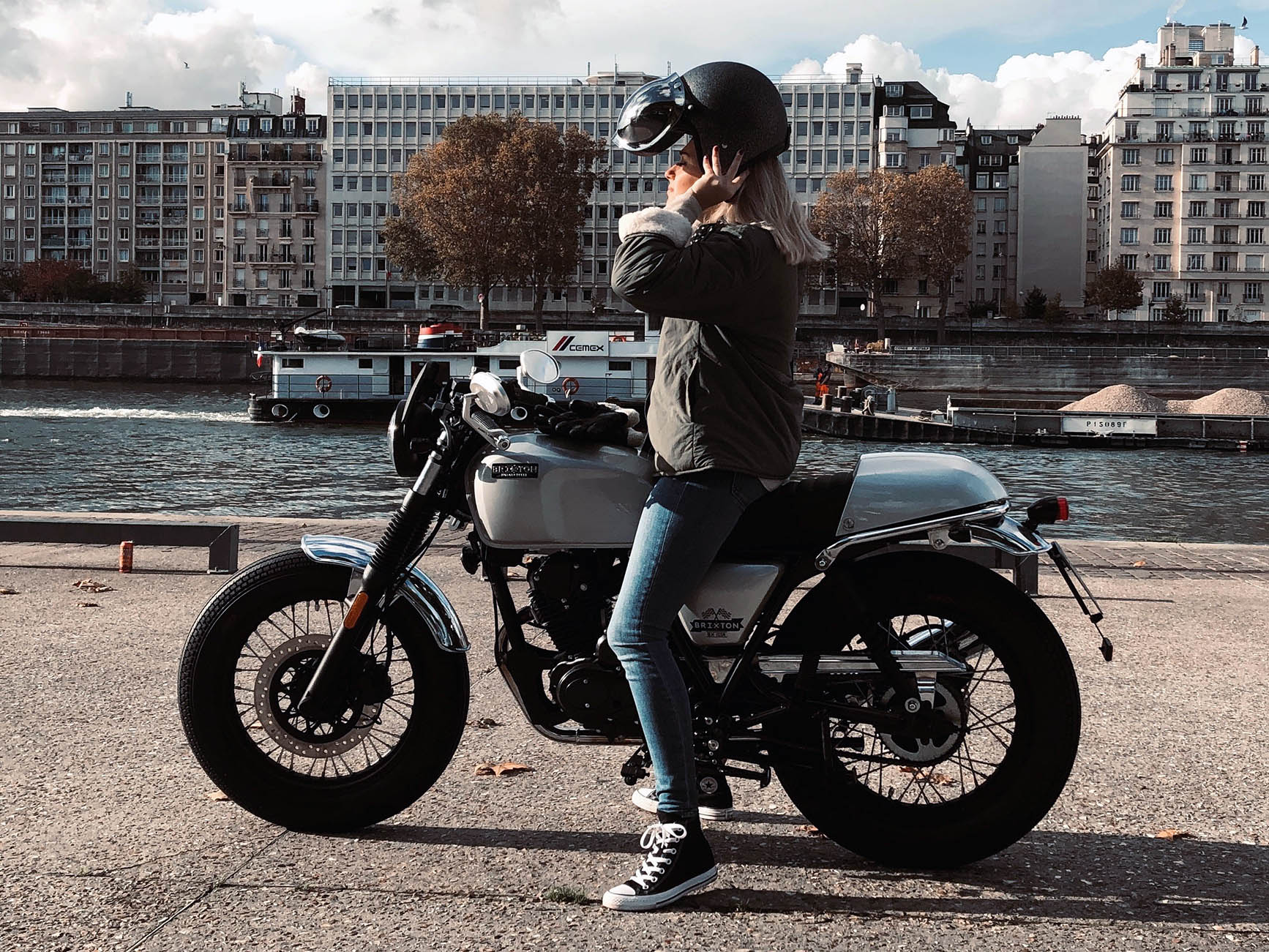 Why did you choose a Brixton?
As everyone knows, Paris is a big city with a lot of trafic jam, so it's difficult to have a car there! That's the reason why I had a scooter for years. But when my boyfriend decided to buy a motorcycle, I absolutely wanted to find one for myself in order to go for road-trips together! I haven't had my motorcycle licence yet, so I was looking for a 125 ccm bike. And… I found my Brixton!