Every month, we get to know one of our riders.
This month, we catch up Eric from Düsseldorf, Germany.
I am a passionate motorcycle rider. Since 2018 I have been riding a Cromwell 125 and it is great fun! I love the design of the bike and with the new Arrow exhaust the bike sounds great. In my free time I spend a lot of time with friends. Since many of my friends own a motorcycle, we regularly go on our tours. I am the only one with a Brixton, but my bike stands out from the crowd. Everybody thinks it's simply beautiful! It all started when I was 16 years old, the first bike I rode was a Yamaha Wr125x, then an Aprilia Rs4 125, and then I saw the Brixton standing by a dealer and it didn't take long for it to be mine.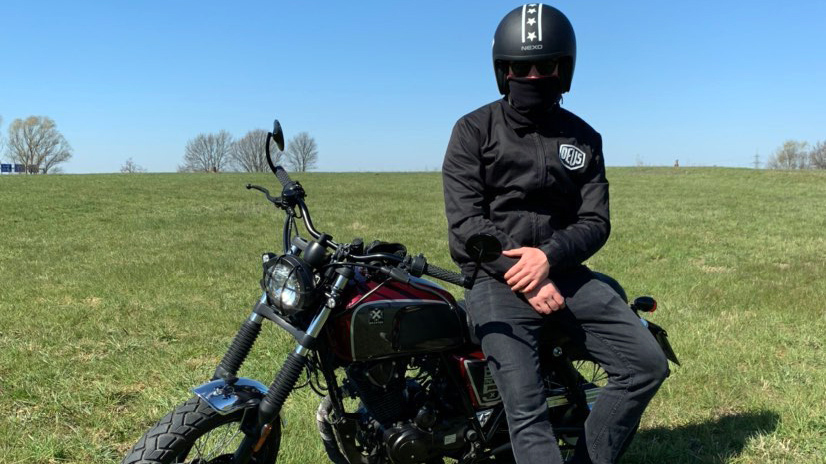 In one word, why do you ride a motorcycle?
Passion.
What was it about Brixton Motorcycles that got your attention?
I started researching retro bikes and very quickly became aware of Brixton's style.
What Brixton are you riding and what's your favourite thing about it?
I ride the Cromwell 125. What I like most is the comfortable seating position and the simple design.
What customisations have you made?
I added new grips, took off the holder for the second person, a new exhaust from Arrow, a custom front light grid, bar end side mirrors and the bike is foiled black.
What's the craziest ride you've been on?
The craziest drive this year was on Father's Day, as my father got his driving licence three days earlier and he also bought a Brixton. So we all went on a family tour with my brother and my mother.