As we head East, we stop, as usual, at the road sign of a new state to take a picture: Georgia. Our 16th state so far with more than 15000 km. This is the last picture we take together on this road trip. The next day, as we're riding down the US 80 through Alabama, a woman will not stop at the stop sign while getting off the interstate. She'll hit me and Chaton in the right side, destroying most of my beloved Brixton and sending me to the hospital with a broken finger and a double fracture in the right leg. After surgery and a week in the hospital, I'll be flown back to Europe, to pursue my recovery at home.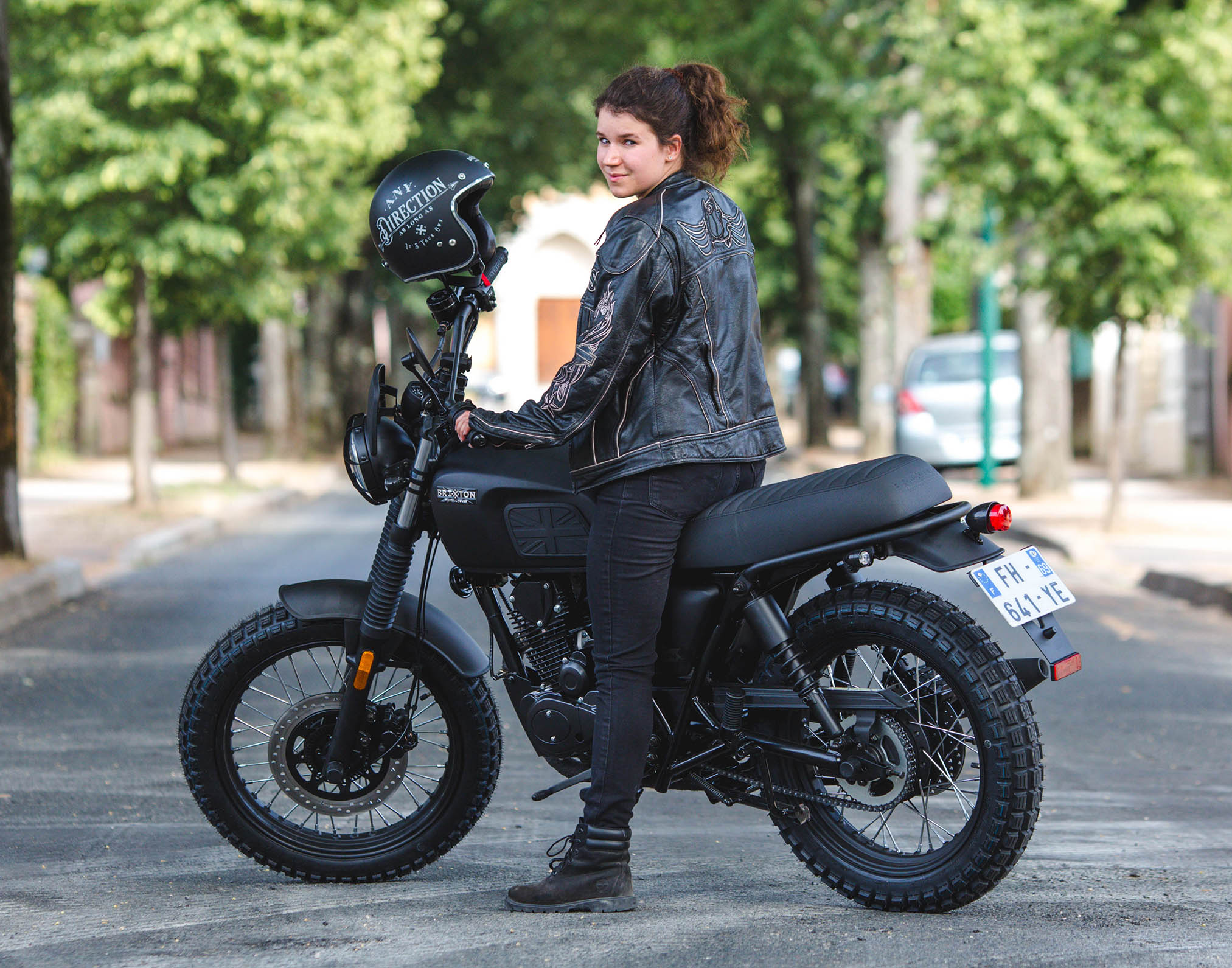 I won't lie and say it was easy. Due to the double fracture, I had to learn how to use my leg from scratch. There's something bewildering in having to learn to walk again, as if you've travelled back in time to your childhood days. But I can't ignore the fact that I was lucky. Lucky to get away when it could have been so much worse, and lucky for all the loving family and friends who were there for me after the accident.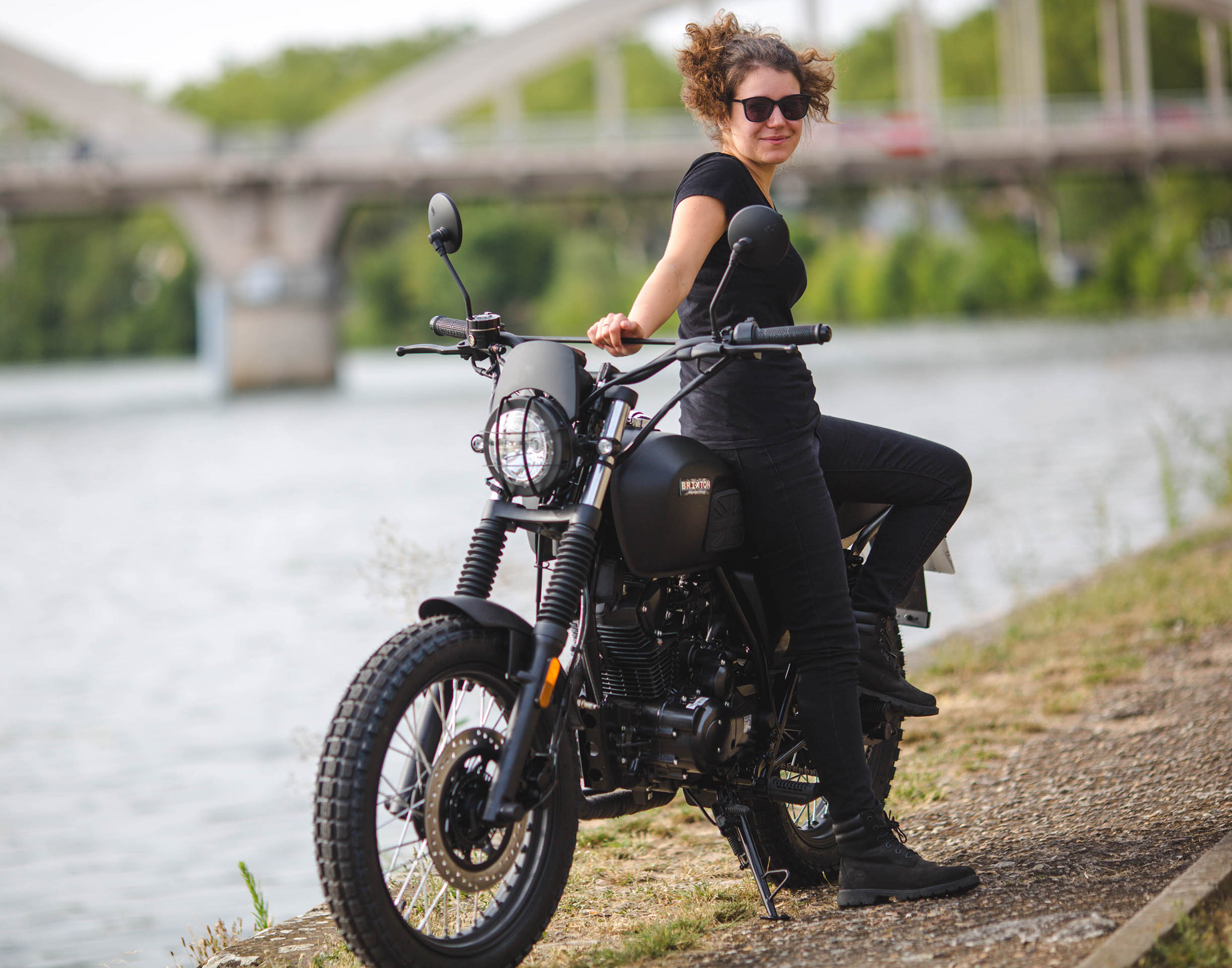 Fast forward a couple of months. I've started a new job, settled somewhere new, made new friends… Of course, I still think about the accident. What could have been different… But what ifs don't take you anywhere. I rode down my path, crossed most of North America with Chaton and it led me, not as expected to South America, but to you dear reader. And I couldn't be more thankful for it. And of course, it also led me, thanks to the amazing Brixton team, to Chaton 2.0. Isn't she gorgeous?
Copyright: Pierre (@lilium_eleven)