The Icefields Parkway – Jasper and Banff National Parks
We've been a month on the road so far. A month filled with beautiful Alaskan landscapes, new encounters and rain. Lots of rain! Luckily we found some rain gear for me, otherwise the journey through Alaska and along the Alaskan Highway would have turned out very differently.
But I have to admit that I´m happy to be back with my Brixton. As much as I like riding as a passenger, I missed the freedom, which comes with riding your own bike. During our journey North, Dan has managed to get Chaton´s kickstand fixed, so we´re now officially ready to drive South.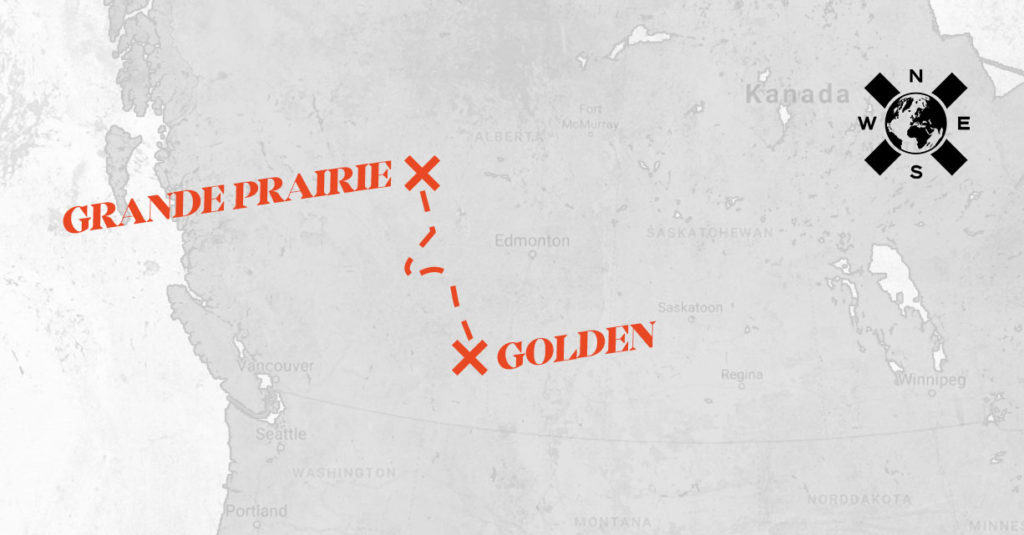 Before leaving, we first have to do Chaton´s first oil change on this journey. I won´t lie, it was a messy business, but we made it. Until I totally panicked a few kilometres later because I could smell something burning on the bike. Oh oh… Thankfully, it was just some oil which had dripped onto the exhaust pipe. 
Although it´s only been a month since we last drove up and through Jasper National Park, we witness the first subtle changes in the scenery. Trees have started to turn to copper and gold and the morning air feels chillier when you start your daily ride.
We meet up again with Kassi, who shows us around the places we didn´t have time to visit last time: Patricia and Pyramid Lake, as well as Sunwapta Falls.