Do you know those moments of premonition? When you're having a thought, and a split second afterwards, this thought actually comes true. Well I wish it wouldn't have been the case this time. As I turn around, I see Chaton tipping over, a slow-motion movie in front of my eyes. Just what I needed! I try getting her off the ground and back up, but she's too heavy. So I step onto the asphalt, in the hope to stop a car. Unfortunately, I haven't picked a busy road to do this. When the second car finally arrives, I wave and make desperate signs. Thankfully, the driver stops and helps me get Chaton back on her tires.
Forks is home to the Quileute territory and one of the most beautiful beaches I've ever seen: Second Beach. The path to get there leads you through the rainforest. But the winding up and down walk is absolutely worth it. A last balancing act finally leads us to the beach.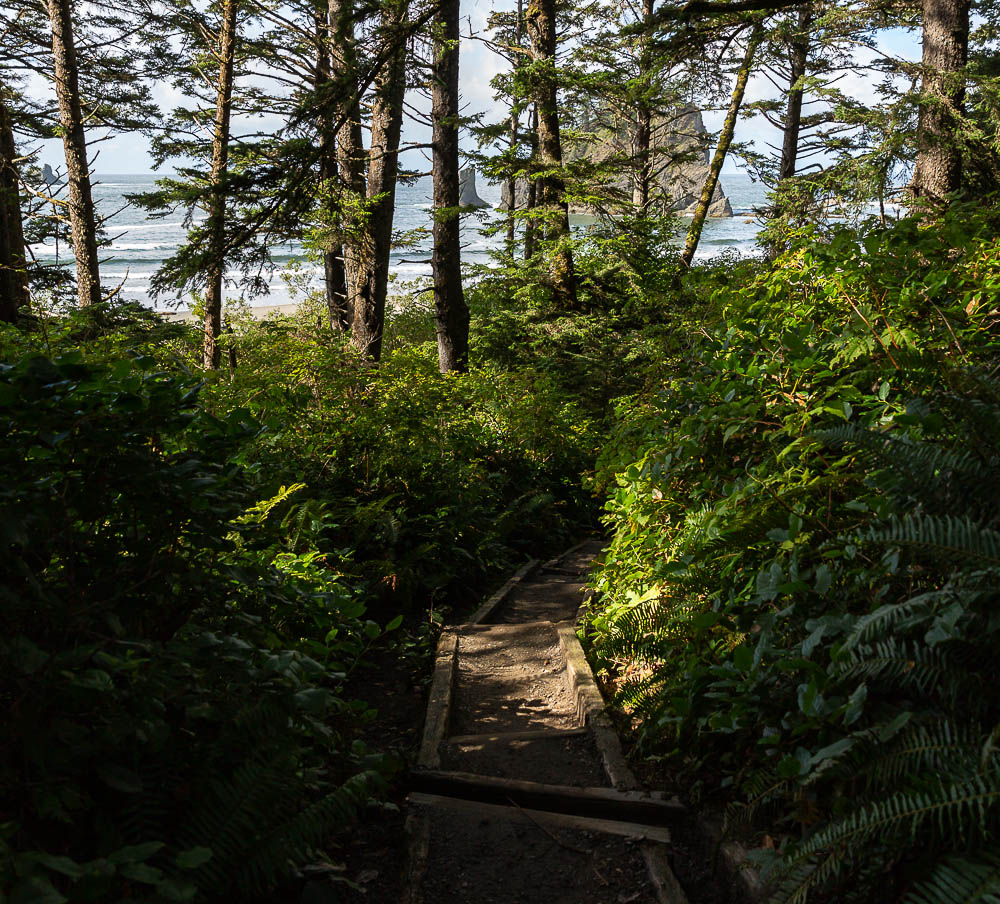 The US 101, takes us down the West Coast, twisting into the forest and along the coastline, spying some famous beaches such as Ruby Beach. After that, the road curves back inland, leaving the coast. For the first time since Alaska, we start feeling the autumn chill.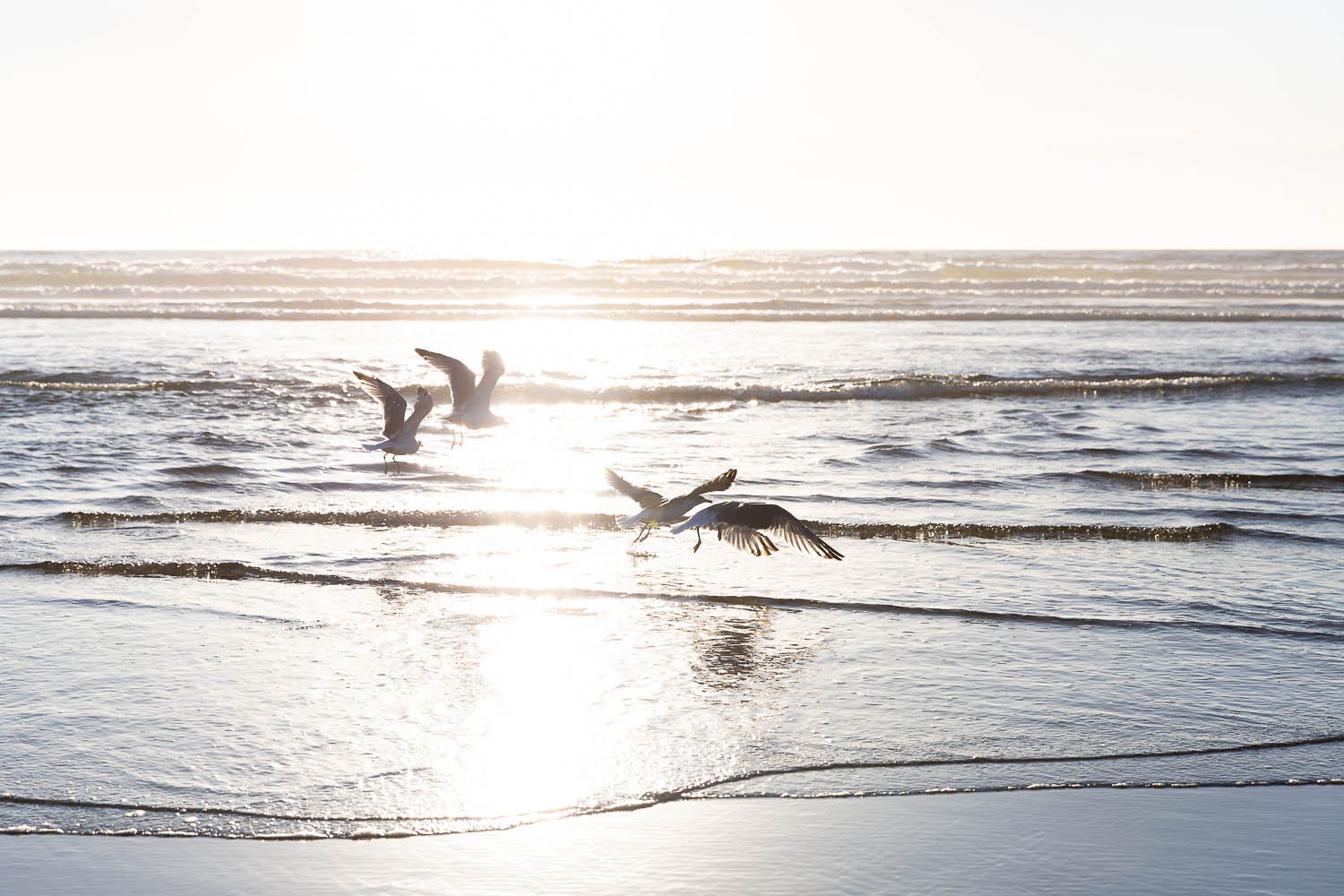 We follow the US 101 all the way down to Cannon Beach and its notorious Haystack Rock, a quaint, charming little beach town we immediately fall in love with. So much that we decide to stay one more day in nearby Seaside.
And then we're ready for our next city: Portland. Portland is the ideal spot for the coffee lovers which we are. But it also comes with some unexpected surprises. The first evening leads us to the Japanese Garden. The feeling which takes hold of you after spending some time in this garden is hard to put in words. It's similar to being wrapped up in a warm blanket at home on a rainy day with a cup of hot chocolate; like all your troubles and all the little everyday things, which you usually waste time being annoyed at, have melted away. The only thing which is left is serenity and a deep calm.