The crossing of the National Park also marks the entrance into Montana. Montana offers us wide open spaces with the mountains looming close to the horizon. If you believe you've witnessed empty roads before, wait until you get to Montana! But while being up here, we're made painfully aware of the bad weather creeping up on us. Sure, we've always had some rain here and there so far, but the dropping temperatures and the weather forecast announcing snow is something totally different. The autumn colours have never been as present as they are here, but I now seem them as a constant reminder of the coming snow.
Each day we drive further, is synonym of colder temperatures. Soon, I get the toe warmer patches back out which were given to me in Alaska. They help a bit but nearly not enough. One morning, we're even faced with Papa's motorcycle not starting. The battery died during the night because of the cold! Thankfully, we find a quick starter, but each morning is now filled with a little bit of anxiety.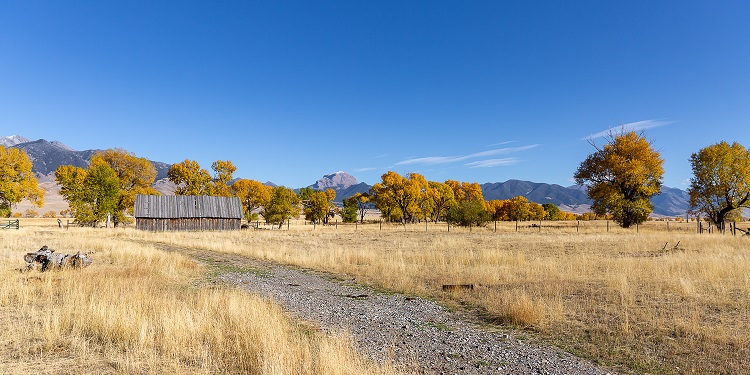 A week ago, we were too hot in Portland, walking around in shorts and short dresses. This morning, we wake to 3 degrees Celsius. And the very real fact that if we stay here, we'll get buried in snow starting as of tomorrow. So there's only one thing left: head South as fast as we can towards Denver!
I wouldn't say that the next days are a great pleasure. We're now faced with extreme conditions. I feel like people, when hearing the stories of road trips, have this fantasised idea that everything is always great. That each day is filled with sunshine and no worries. I mean, how else could it be when you see all those amazing pictures on Instagram? Unfortunately, this isn't always the case.
Heavy wind gusts push Chaton to the side of the road, restraining me to an overall speed of 50-70 km/h. The cold added to the bodily strain to fight the wind take their tolls. The worst is to know that you can't wait it out. The snow is on our heels, always a day or two behind us. We leave in the mornings to 3 or 5 degrees and reach a maximum of 10-12 during the day. No matter how many layers we put on, we feel the sharp bite of the wind and the cold simmering into our bones. Our feet and hands first get cold, then start hurting. And after some time, you don't feel anything anymore, you've become numb.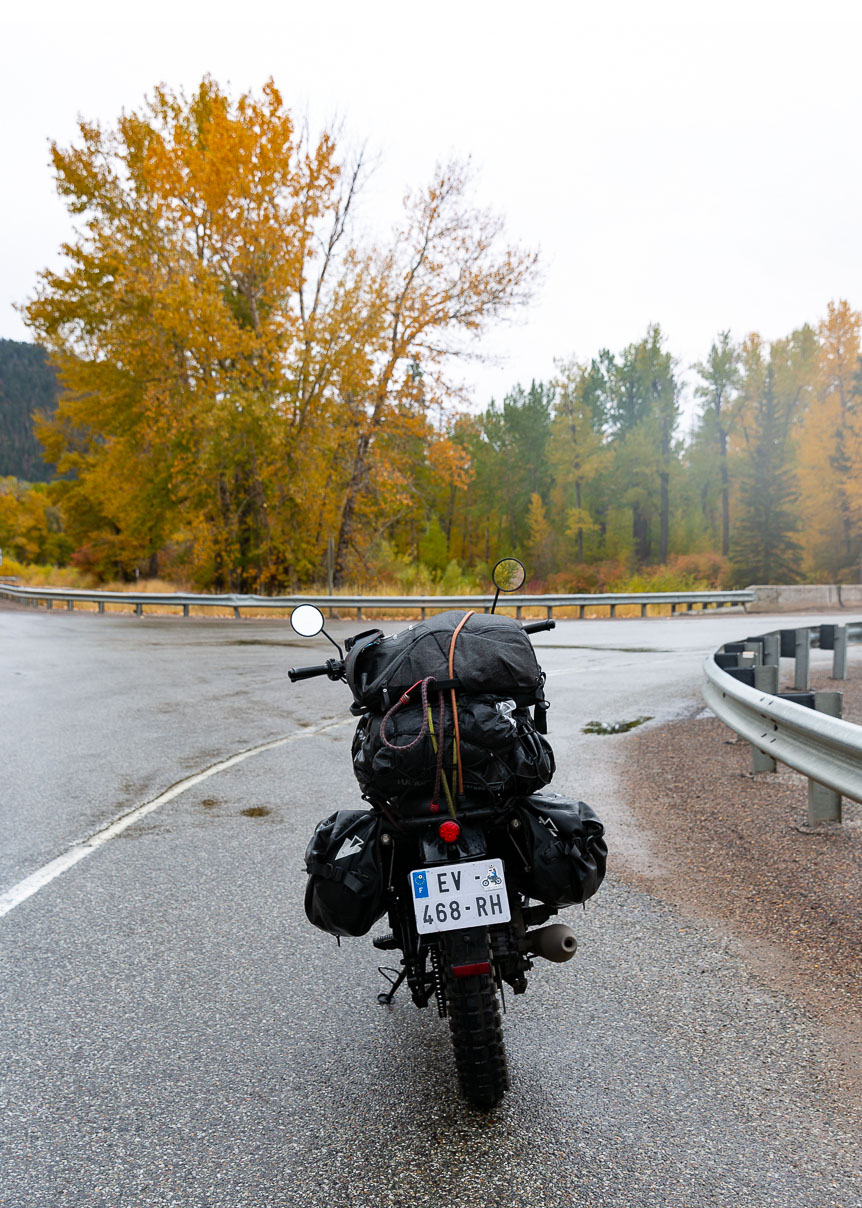 Out of practicality, we decide to follow the interstate between Green River and Denver. It's not fun, not really pretty, and definitely not the most enjoyable ride with a 125 cc, but the fastest way to get to Denver and outrun the snow. The landscape feels almost lunar with dried grass and rocks as far as the eye can see. Signs over the interstate are a constant reminder as the storm ahead: "Restrain from travelling, bad weather warning for the coming days." "Snow fall announced for the next hours." Will we make it to Denver?