Highway 6, which we reach with the second ferry, is a dream come true for every biker: curves without end. As the curves follow each other, the landscape starts changing, mountains and forests, leaving you with a feeling of being in the middle of nowhere, becoming fields. We've reached the Okanagan Valley, where we'll be staying with Jo and Rick for a couple of days so that I can show this beautiful region to Papa.
The next day, we set off along Kalamalka Lake to visit the Kangaroo Farm in Lake Country. The farm was created in the 1980s to save kangaroos and wallabies from New Zealand which would have been killed otherwise.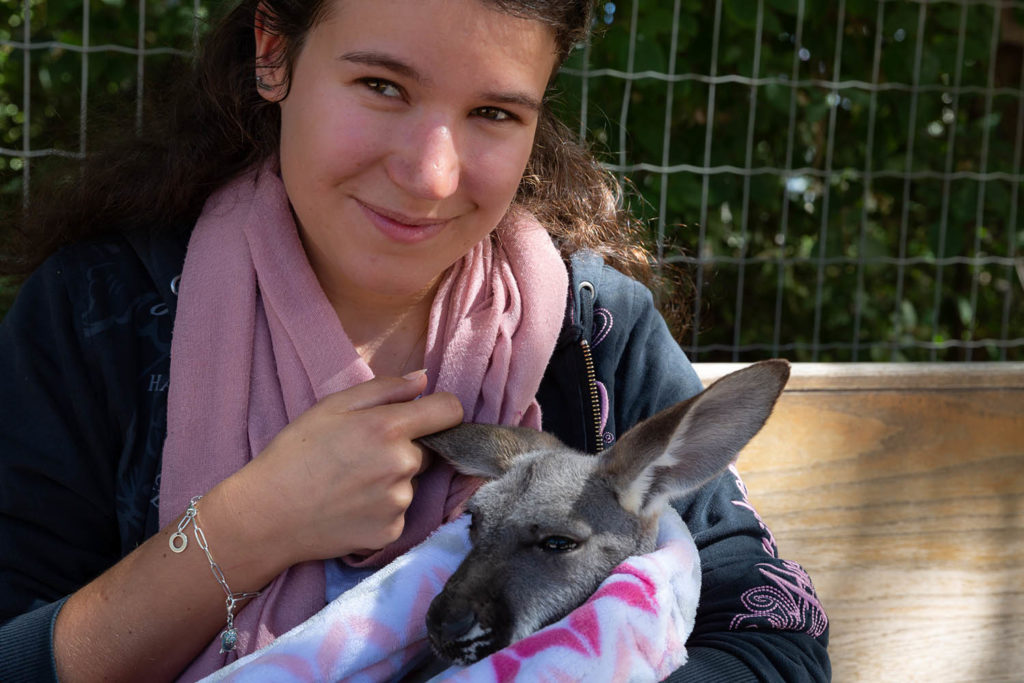 Our next stop leads us high up into the hills. The Okanagan valley is famous for its wine production and hosts close to 200 wineries. The best part about it? You can stop at most of them and try your way through the various vintages: crisp whites, fruity rosés and rich reds. Papa is going to hate me for all those bottles we'll have to find a spot for on the motorcycle! Some of our favourites: Intrigue Wines, Arrowleaf and Grey Monk.
The last places we have to visit are the fruit farms around Vernon. Because this is the other particularity of the Okanagan Valley. It produces some of the best fruits in Canada! The road leads us to Planet Bee for some delicious honey and to Davison Orchards. If you get a chance, make sure to taste their peach pie!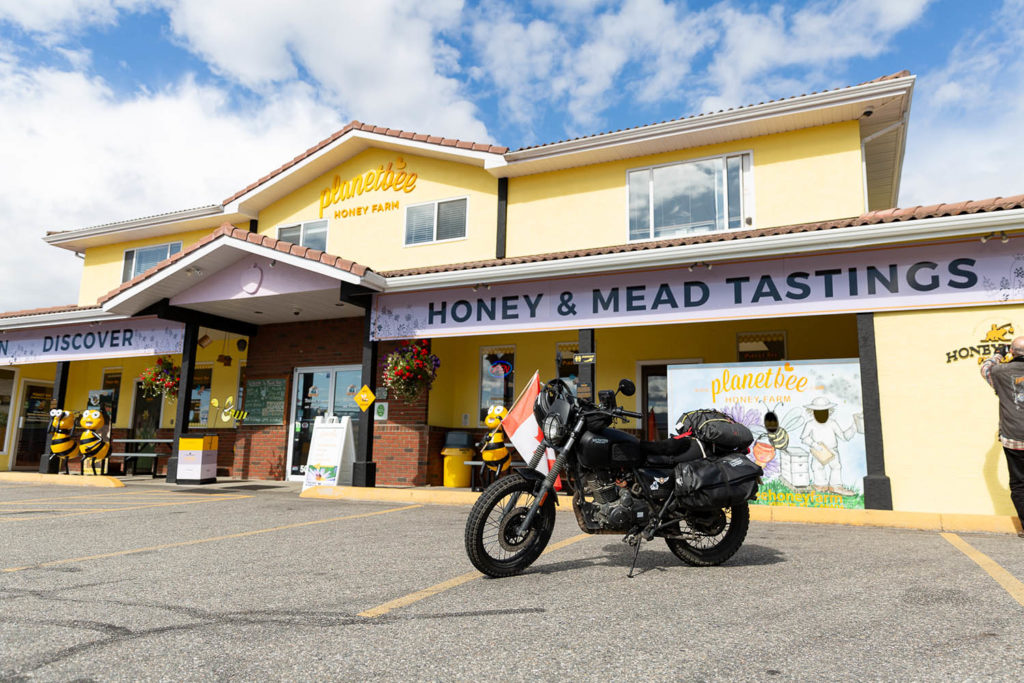 As much as we love our time here in the Okanagan Valley, we have to continue towards Vancouver. Here again, we choose to follow the scenic road, along the different lakes, instead of taking the Trans-Canada Highway. This makes us almost go all the way South to the American border, before taking highway 3 westwards towards the coast.
So far, we've travelled roughly 4.000 km with both motorcycles. Chaton is running smoothly, loving the curves in the road. But that morning, I notice that the chain is starting to get quite loose. Time for some tightening. Thankfully, there's a repair shop right next to our motel. Because, guess what, of course I forgot to pack the right tools to tighten Chaton's chain. The people there lend us their tools and after a few twists and turns, we're ready to leave again!