EICMA 2019 is in the books and we are looking back to a successful event. With 7 new Brixton bikes, that we have either presented as prototype or series model, we have gained huge interest in the scene. To give you a better overview of all the models we have presented at the biggest motorcycle exhibition in Europe, here are all the new models at one glance.
Crossfire 500 & Crossfire 500 X
The long-awaited Brixton bike with 500 cc has now become a reality. The two models Crossfire 500 and the robust sister model Crossfire 500 X match the concept bike in almost every aspect. Also, the distinctive tank with the characteristic X, which many feared that it would remain a "show gag", could be taken over into series production. An international design team is responsible for the unique design, which contains the Brixton DNA down to the smallest detail.
Our biggest ever engines are driven by a two-cylinder in-line engine which, at 35 kW, offers the maximum power permitted in the fast-growing A2 segment (driving licence obtainable from the age of 18).
Crossfire 125 XS
Another model under the Crossfire name is the Brixton minibike Crossfire 125 XS. Like the top-of-the-range model, the minibike is characterised by its sharp lines, which are particularly apparent in the X-Tank. Purpose built for pure fun, the bike is perfect for thrill-seeking riders.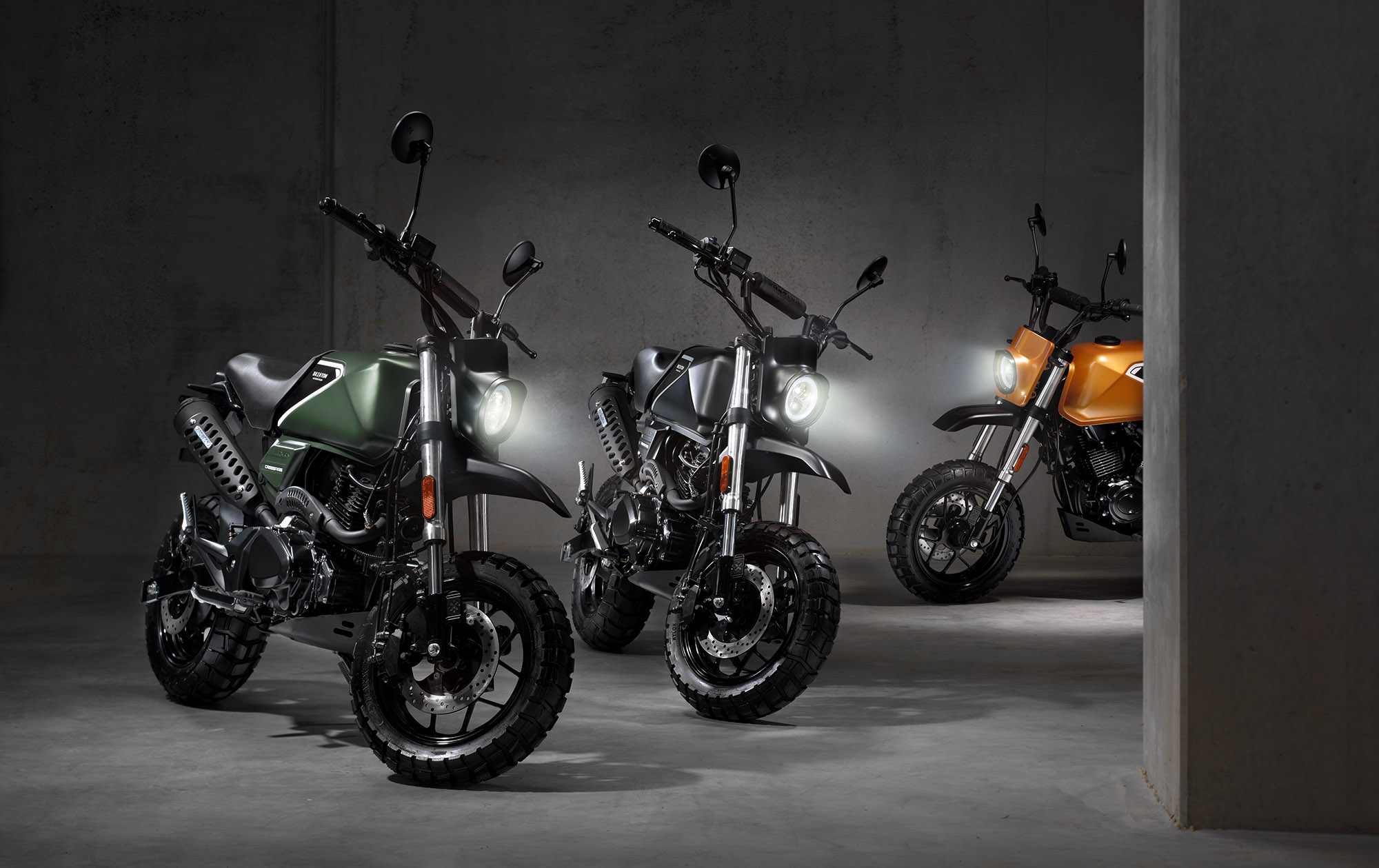 Crossfire 125
The Crossfire 125 will be our first 125cc motorcycle with a water-cooled engine. With its iconic X branded fuel tank, this motorcycle is another addition to the Crossfire design line.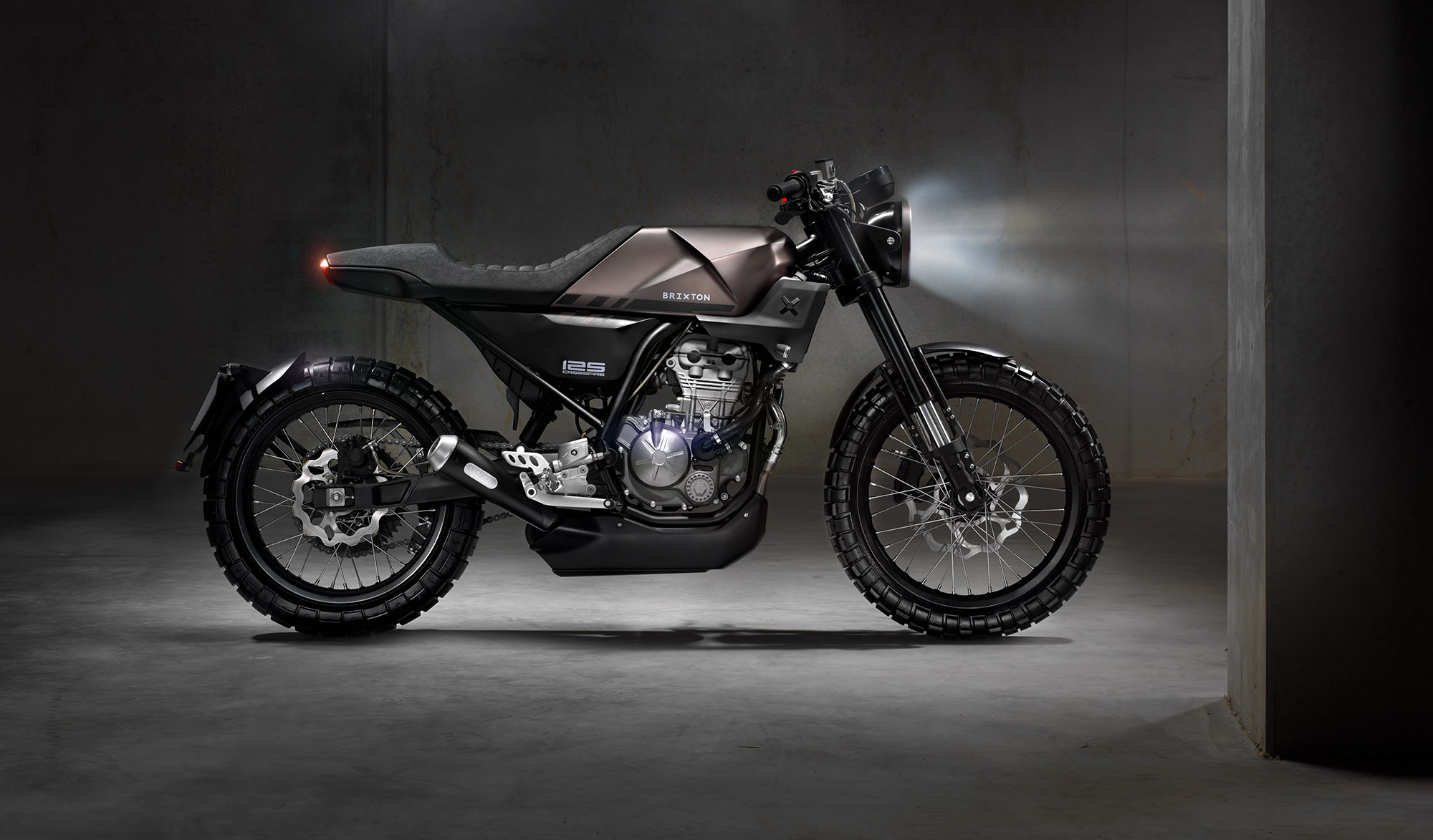 Rayburn 125
The Rayburn 125 is a Bobber bike for individualists and is also the inner-city cousin of the Sunray. The classic styled bike features a spring-mounted single seat, leather tool bag and subtle dark-blue paint.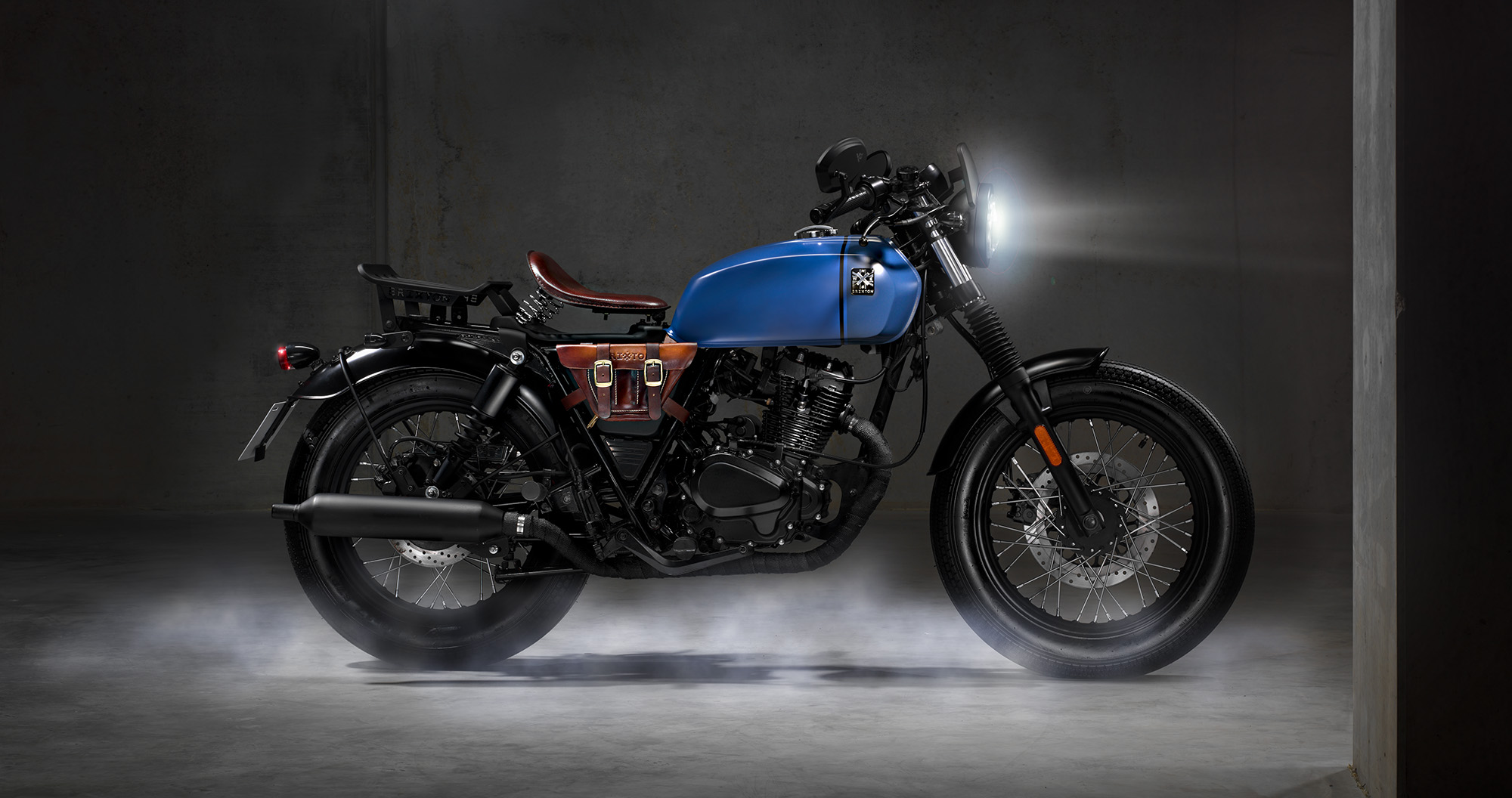 Felsberg 125 XC
Built in the image of a classic enduro, the Felsberg 125 XC is based on the Felsberg 125 but has a bigger front wheel, a higher mudguard and series-standard underbody protection. It is for the offroad lovers, who are still looking for pure motorcycling.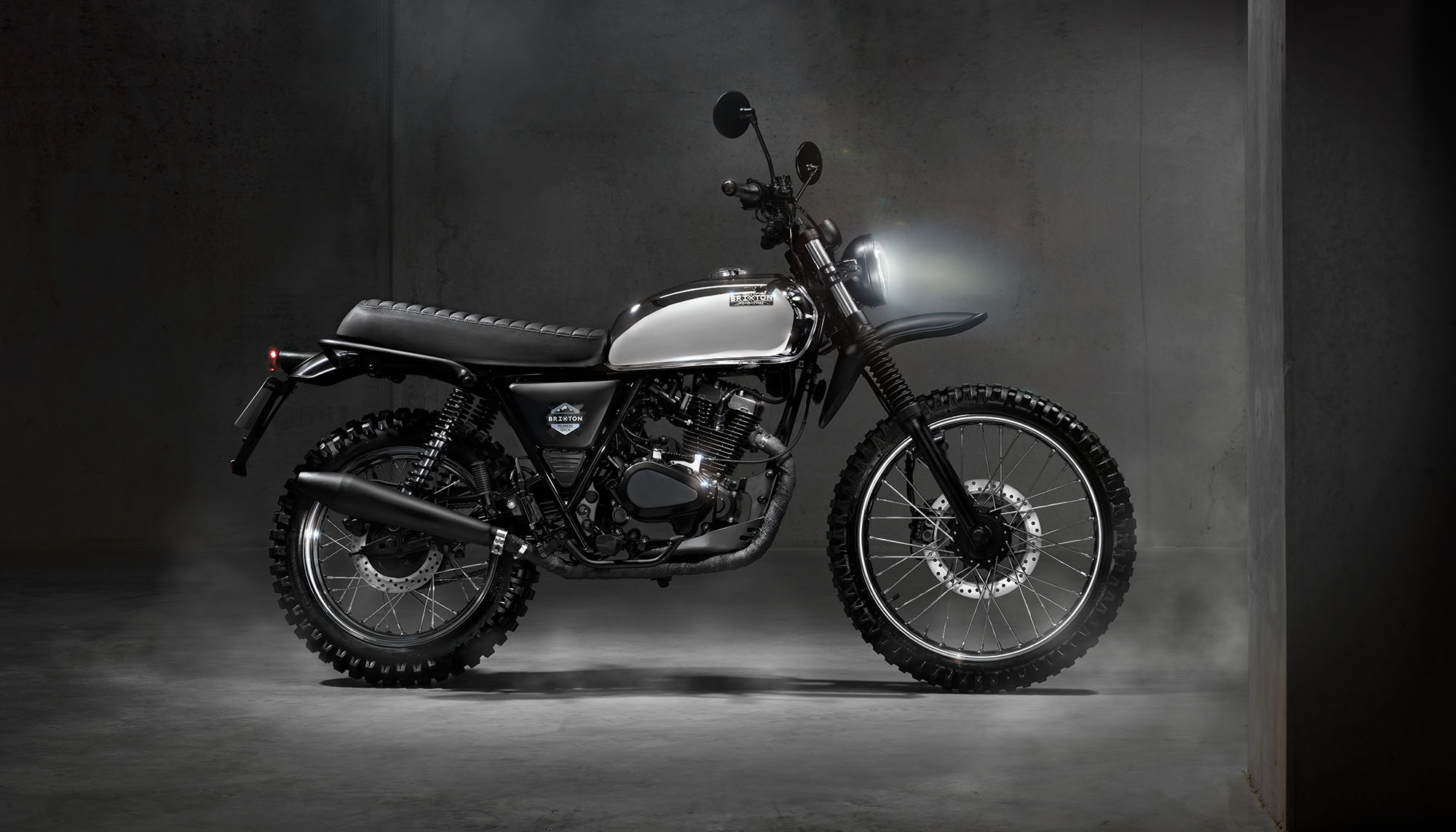 Grown-up Concept bike
We also wanted to give an outlook on the next development stage of Brixton Motorcycles at EICMA. The most powerful engine we've ever conceived, this prototype combines throwback style with pure speed. From the preliminary sketch to the 3D renderings and the clay model, the entire concept bike was created by our own design centre. One of our stated goals is to bring this bike into the series too. But we want to take our time in creating a technically mature vehicle that exceeds the high quality standards in these displacement classes. So stay tuned!