Kansas City
We have decided to push back our decision making for a couple of days. The big question was: Cleveland or New Orleans. We've settled for Kansas City and will see from there on.
Time, we get into the Wild West. Tall yellow grasses line the road and the road drives up and down on the high plateaus. We drive past small historic towns: Kit Carson being one of Papa's favourites, named after a comic hero from his youth, and Oakley. It is here that Annie Oakley became famous and that Buffalo Bill shot the many buffalos that gave him his name.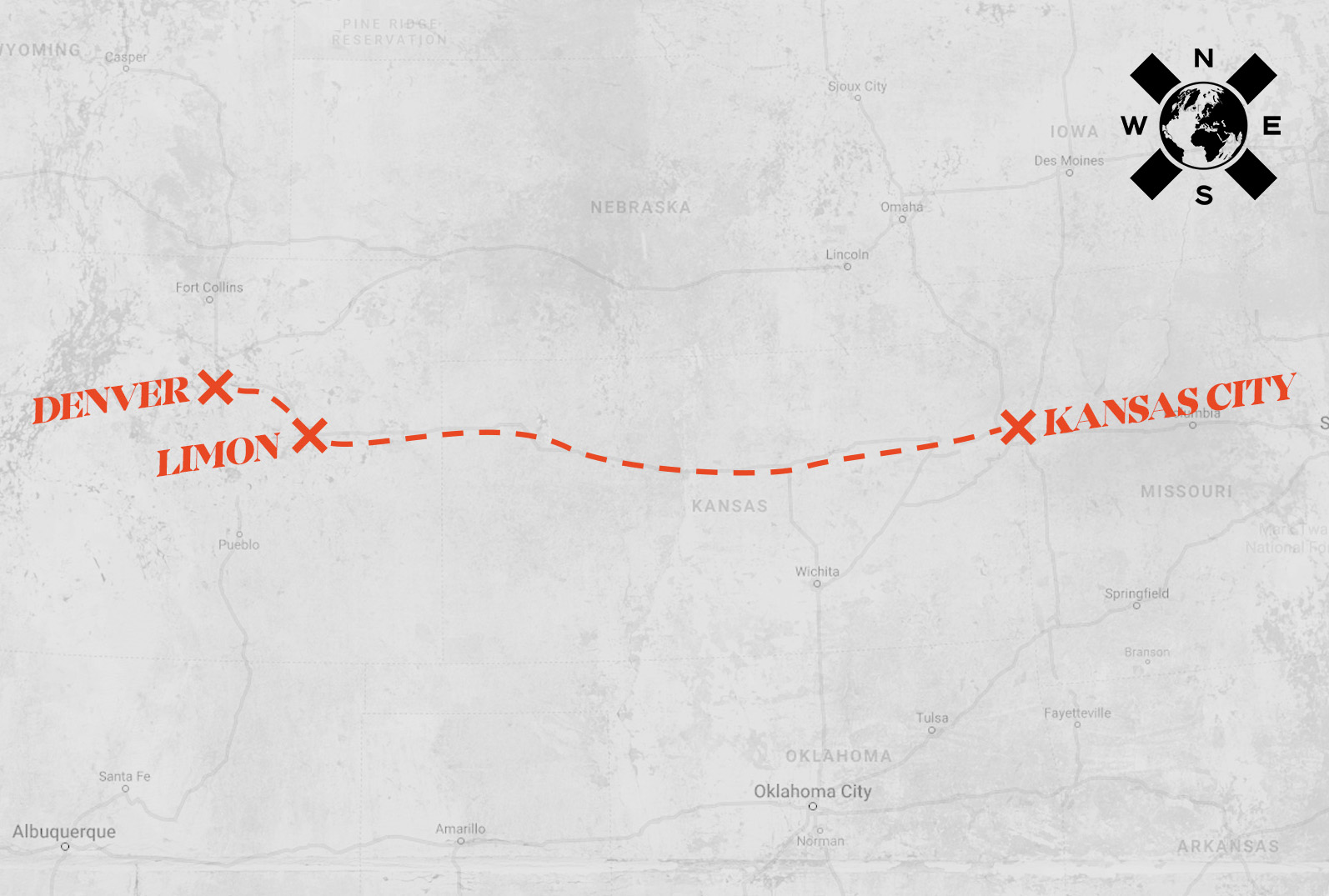 Next up on the series of misadventures is Papa. 300 km away from Kansas City, he notices a wobbling feeling when driving. We stop and inspect the back tire. There's a screw pocking out of the rubber! We've planned for this with an emergency fixing kit. But knowing theoretically how to fix it, is something totally different from actually having to fix it. A couple stops by and takes me to the closest garage. As they inspect Papa's tire, we decide that I should continue on my own towards Kansas City, he'll catch up with me.
Many hours later, he finally does. Fixing the tire took much longer than expected. But we've made it to Kansas City, this city, which is unknown to most tourists, one half located in Missouri, the other one in Kansas.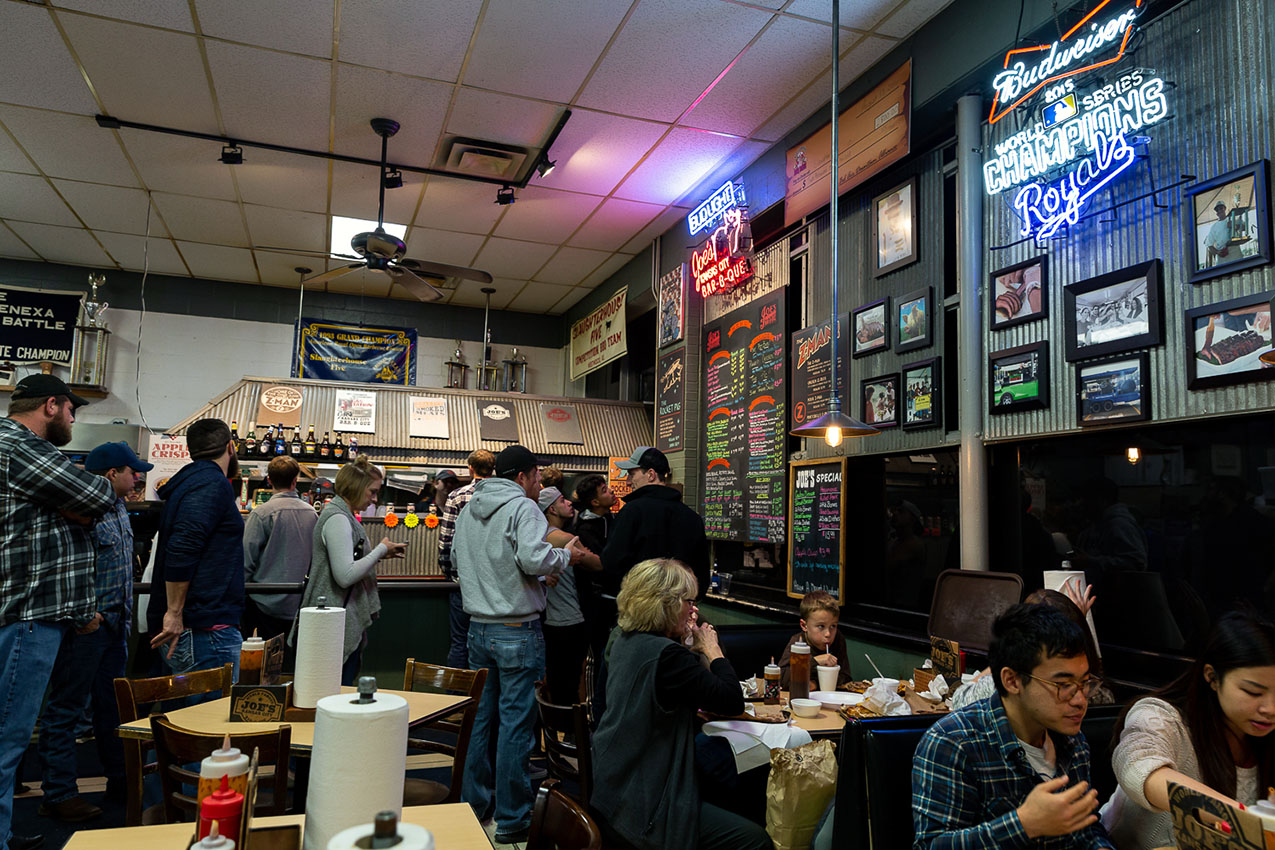 We head out for dinner at Joe's Kansas City BBQ, a restaurant built in an old petrol station and known for their ribs, pulled pork and sandwiches filled with those. The queue in front of the restaurant is unlike anything we've ever seen. But we're here, so might as well wait. While waiting, we start talking with the couple behind us, Barb and John as well as their friends. They are amazed about our story and we spend the whole dinner talking about our journey and sharing their knowledge of Kansas City. They end the dinner by inviting us over the following evening: we're welcome to come for dinner and stay overnight!