Our stay is topped off with a visit of the Country Music Hall of Fame, retracing the history of country music since its early beginning. This includes famous stage costumes, the different instruments used by the artists, as well as the evolution of country of the years. Of course, our stay wouldn't be complete without a stop at Hattie B's Hot Chicken for some deliciously crispy chicken.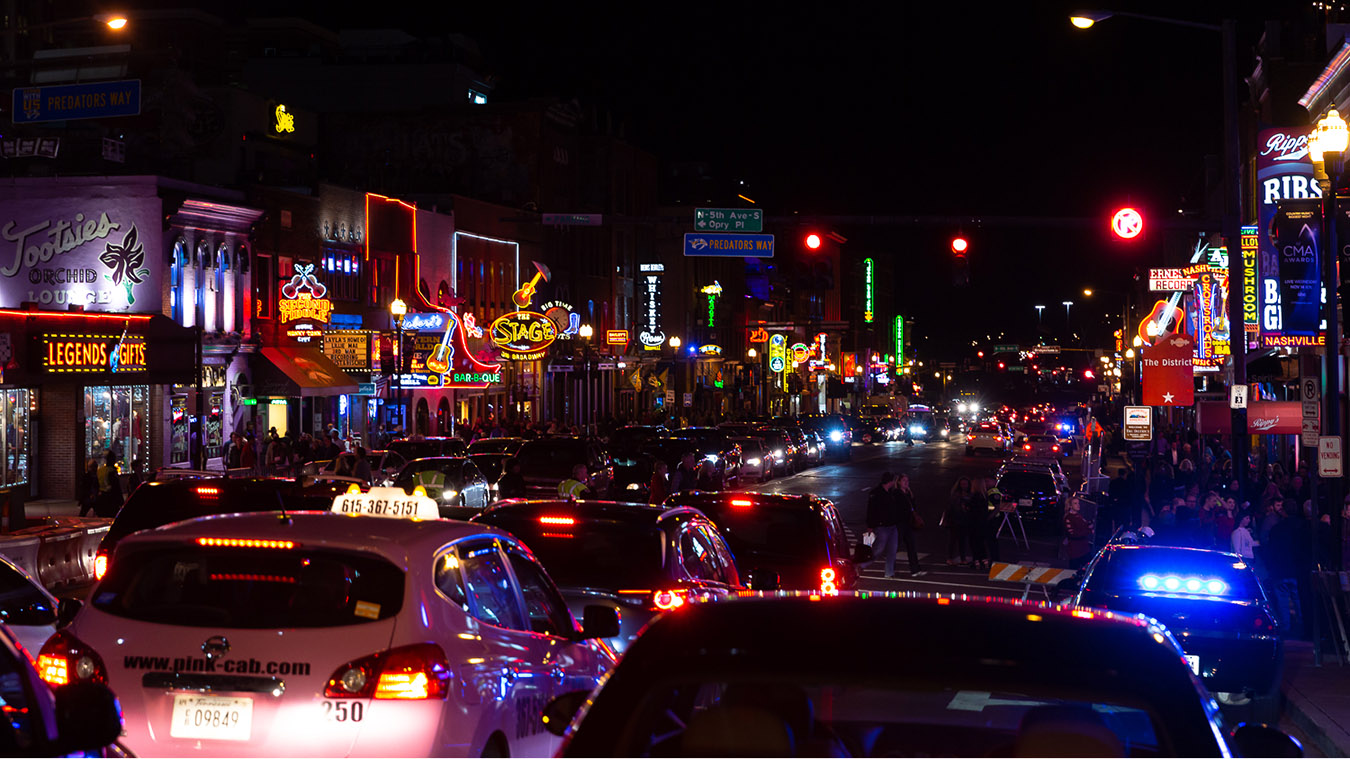 As the kilometres tick on, I get more and more comfortable riding with my Brixton. With Chaton I easily thread my way through the city traffic. Perfect as we leave the capital of country music for the city of blues: Memphis.
We reached Memphis, slightly clueless at what would be expecting us. The only things we knew prior to getting here were Elvis and Beale Street. But what expected us was so much more.
We had an indescribable experience at the Lorraine Motel, where Dr. Martin Luther King Jr. was murdered. The motel was turned into the National Civil Rights Museum, retracing the struggles of the civil rights movement up until today. The building facing the motel, where it is supposed the shooter was hidden, was turned into a second wing of the museum about the investigation into the murder.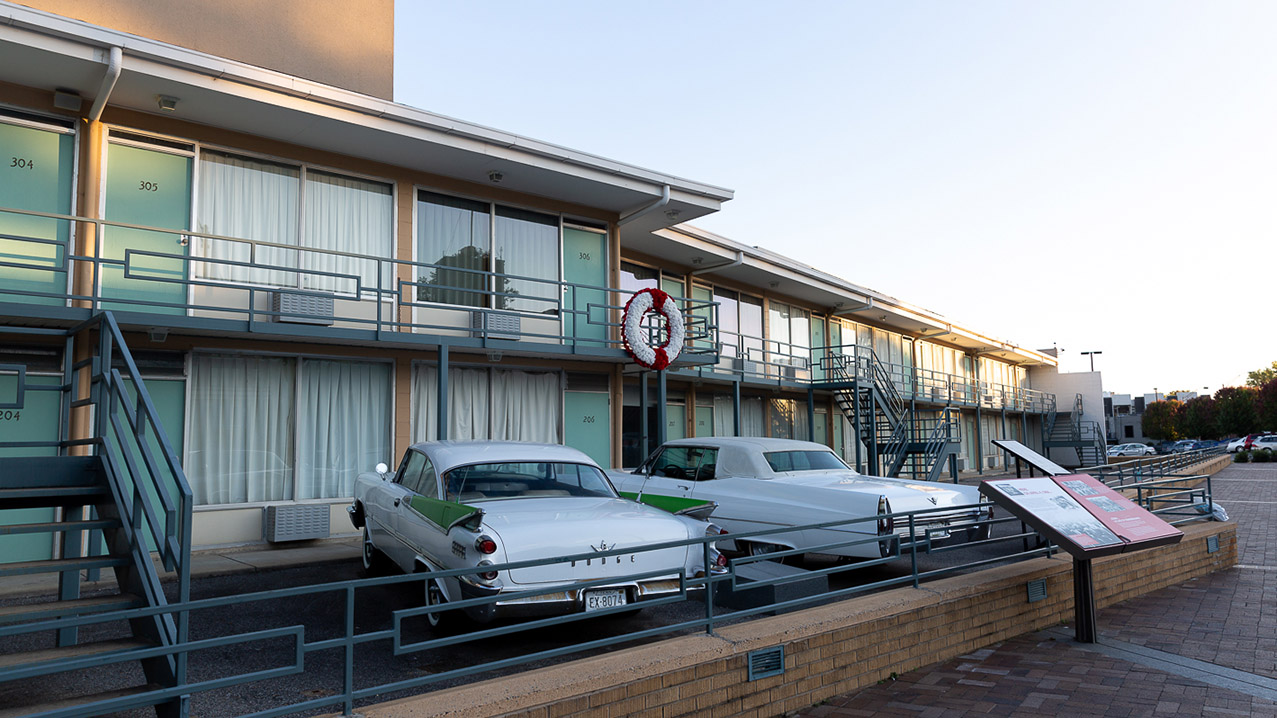 Our steps then led us to Rendezvous for the best ribs we've ever had, together with homemade barbecue sauce! As the night falls, we follow the music down to Beale Street. Like Lower Broadway, the music drifts through the open doors and windows. But that's where the comparison stops. The bars are smaller and cosier, not made for the throngs of tourists as in Nashville. Still, instead of settling into a bar, we stop on the square to listen to a group of old men perform live. The best blues music you could wish for!